Simplified Support
Experience the support of an in-house team, without the overhead.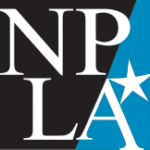 Managing your website and business at the same time can be infuriating. Every business, big or small, deserves enterprise expertise – we make it possible. That's why we offer comprehensive managed services for businesses built on WordPress. Consider us your "almost" in-house team.
Our business doesn't rely on churning and burning through client projects, but rather a long-term partnership where we earn your trust month after month. We have your back long-term, so it's in our best interest to create future proof solutions instead of quick fixes that will break on the next update.
Peace of Mind
"Is this update going to break something?" "What happens if my site gets hacked?" The answer all of these questions is, send it to iation. Then you can move on knowing it will be handled.
Transparent and Hassle-Free.
Transparent monthly agreements, daily support, and constant improvement, eliminating doubts and ensuring a hassle-free experience. Never see a surprise bill again.
Tailored to Your Business.
We understand your unique needs, and will craft solutions tailored to your business objectives to ensure future success.
It's time to transform your love/hate relationship with your website to a love/love relationship. Let's chat and discuss how we can work together to elevate your website experience for both you and your customers.