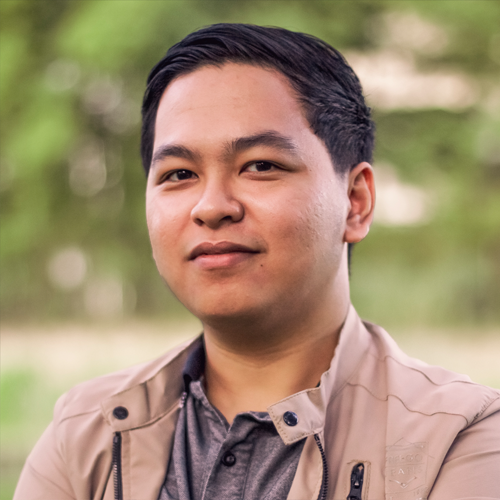 Software Engineer, Co-Founder
Jonathan Tordesillas
As early as elementary school, I began playing around with free website builders as a hobby. Building websites was thrilling. I was hooked!
Years of practice and fiddling around led to creating private servers and websites for GunZ and Minecraft, which became pretty popular. I had to learn (sometimes the hard way) how to manage servers and sites with a lot of traffic, which can be quite the technical challenge.
Later, while attending university, I dove into freelancing to make some extra money. I still remember my very first paid contract: Fixing a broken contact form on the client's website. After transaction fees I only made a few bucks, but the guy left me a 5-star review. That opened the floodgates. Freelance gigs started pouring in, from building WordPress themes to creating more complex solutions using Laravel and Vue. I translated my clients' business requirements into technical requirements and created solutions for their business needs.
After honing my skills for the next year or so, I noticed a significant problem in the industry: clients lacked guidance. Most freelancers just completed their requests without even thinking about the bigger picture or the business objectives and would leave clients struggling with future technical challenges. The reality is that this is a HUGE problem in the web dev world and every business I've consulted has faced this problem.
Honestly, I was kind of floored because recommending solutions had become second nature for me. It was just part of the job.
I decided to solve this problem on a bigger scale. I thought, "There had to be a better way to help these businesses," which ultimately led to founding iation.
Businesses of all sizes deserve access to the highest level of professional expertise and guidance even if they can't afford an entire website team.
Investing time in understanding our clients' businesses and needs is at the core of what we do at iation. We're not just some tech wizards who do what they're told; we act as the technical team members to help our clients avoid technical pitfalls that turn into big problems down the road. We've intentionally structured our business so that your future problems are our future problems. We can't just pass the buck to the next developer because we ARE the next developer.
Every time I hear "Wow, I didn't even know that was possible!" from a client (which is often) I know we're on the right track. It's not the business's job to be a website expert. That's where we come in. We offer the perfect blend of technical know-how and personalized contextual solutions so that businesses can focus on providing the best experience for their customers.
Let's make amazing things happen together.